5 Fashion Staples For Your Fall Wardrobe
Thursday - August 23rd, 2018
Fall already? You know what that means! It's time to transition your closet from summer sundresses to cozy sweaters. Feel like your fall wardrobe needs some refreshing, but you don't want to break the bank? Here are five wardrobe staples that can serve as the foundation for many different looks this fall.
Let's get started…
1. Denim Jacket (Target) $29.99
If you already have a denim jacket you are on the right track! This is a great staple item for just about anyone. You can use it to transform a wide variety of your summer outfits fit for the fall weather! Throw it over your favorite tank, t-shirt and even dress. There are endless possibilities with a denim jacket. You can never have enough denim.
2. Grey Sweater (American Eagle) $27.47
We all have a sweater whose holes are becoming more and more noticeable each fall season that we can't bear to part with. Why not invest in a new cute and simple grey sweater for those chilly fall days? You can even throw it over a t-shirt dress to still feel dressed up, yet comfortable!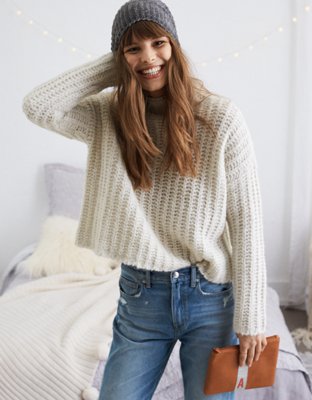 3. T-Shirt Dress (Old Navy) $15.00
Not ready to give up your summer style but the weather is changing? A t-shirt dress is everything you could want: casual comfort. Pair a t-shirt dress with a denim jacket for chillier mornings and ankle booties for a more dressed-up look.
4. White/Black Blouse (H&M) $14.99
This blouse may be simple, but that's the point! Simple items are great investment pieces to showcase accessories and seasonal items you already have in your wardrobe. You've probably been looking for a place to wear that gorgeous necklace you bought three years ago, but realized it doesn't match your polka-dot shirt. Here's your chance to show it off.
5. Ankle Booties (Target) $37.99
If you love your feet (and fashion!), this investment is worth it. If you look hard enough, you can find some great choices that are fashionable AND comfortable. Booties are a great item to have year-round because they dress up any outfit, whether you're wearing a dress, jeans or shorts.
It's always a good idea to invest in simple, staple items you can mix and match.
And don't forget that the best accessory that complements any outfit, any season is a great smile.
Photo by Lauren Fleischmann on Unsplash